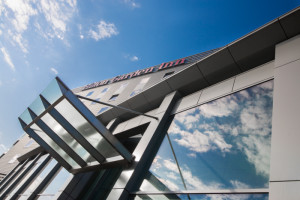 The Conference will take place in the Hilton Garden Inn Hotel, which is a 15-minutes walk from the Wawel Castle and 30 minutes from the Main Square (RynekGłówny) in the centre of the beautiful city of Cracow.

Visa
Poland is part of the Schengen Area. It has also signed a visa waiver agreement with many other countries that allows visitors to stay in Poland for up to 90 days. More information about visas can be found at
http://www.msz.gov.pl/en/travel_to_poland/entering_poland/visa_free/visa_free_countries
Contact us if you need a visa and would like to receive a formal letter of invitation. Please write "Request for the invitation letter" in the Subject line. The email addresses are isbc.conf@gmail.com or isbc.conf@ifr-pan.edu.pl
An letter of invitation will be sent via email or by post by special request after individuals register to attend the XXth ISBC.
Electricity
Poland's power grid supplies 230V/50 Hz current for which round, European-style, two pin plugs are required.
Telephones
Direct connections with almost all countries are available.
Insurance
The conference organisers will not be liable for any kind of personal injury or property damage during the conference. Participants are advised to make arrangements for their own personal insurance.