By clicking the button below, you will be redirected to the online registration form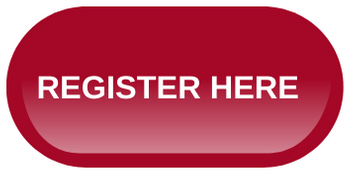 Fees
Early bird registration deadline is 15 March, 2022.
Before 15 March
After 15 March
and on-site
Regular participant
400 €
500 €
Students, postdocs*, retired
250 €
300 €
Accompanying person
250 €
300 €
* Up to 3 years after Ph.D.
Registration fee includes
Admission to all scientific sessions
Conference material
Coffee / refreshments during breaks
Lunches
Vilnius University tour on June 8, 2022
Conference dinner on June 9, 2022
Tour to Trakai on June 9, 2022
Accompanying person's fee includes
Vilnius University tour on June 8, 2022
Tour to Trakai on June 9, 2022
Conference dinner on June 9, 2022
Registration procedure
Please follow these steps to successfully complete the registration procedure:
After clicking the button above, you will be automatically redirected to the online registration form
Fill in all required fields and choose your registration fee
After choosing the conference registration fee you will have a possibility to choose extra fee like Accompanying person fee
Accept the terms and press "Finish registration"
You will receive an automatic email with e-ticket and invoice shorty after submission
If you like to pay with credit card, press "Pay online now" and follow the steps until the card will be charged. You can pay with Visa, Mastercard and American Express
If you like to pay via bank transfer, please use the bank information provided in the attached invoice
Ways of payment
There are 2 different ways of payment available for the participants of the Conference:
Payment by credit card while filling out the registration form online
Payment by bank transfer
Please make the bank transfer to the following account:
Recipient: VSI Mokslines konferencijos
Address of the recipient: Darkiemio str 3, Vilnius
Bank: AB SEB bank
Account (IBAN): LT177044060008312110
Swift: CBVILT2X
Important: Do not forget to indicate your full name and invoice number on the bank transfer
Final invoice
Final invoice will be issued and sent to participant shortly after registration form is submitted.
Cancellation
Cancellation received before 1 March, 2022 – full refund*
Cancellation received before 15 April, 2022 – 50 % refund
Cancellation received from 16 April, 2022 – no refund
There will be no refunds for no-shows
Notification of cancellation must be made in writing and sent to the Conference Secretariat by email isbc@seventips.lt
*30 Eur will be deducted as administration fee